Competition!
We are excited to announce the launch of the inaugural Bedrock Young Authors writing competition!
Successful implementation at Hailsham Community College
Hailsham Community College
Back to case studies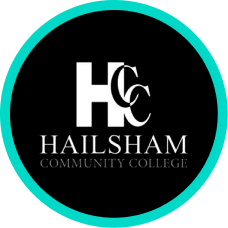 Inspiring insights from Hailsham Community College
Hailsham Community College in East Sussex serves over 1,500 students with a diverse range of needs and aspirations.
We spoke to the infectiously positive Tara Hobson, Reading, Writing, Communication & Maths (RWCM) Lead, and Kerry Harris, RWCM Co-ordinator, about how Bedrock is benefiting their KS3 students.
In a brilliant testimony to the benefits of Bedrock, Tara and Kerry's own children both use Bedrock at home, too!
We joined through a recommendation from Beacon Academy, an outstanding National Teaching and National Support school down the road in East Sussex. Their headteacher strongly recommended Bedrock as a useful tool to address whole-school literacy issues.
Tara Hobson
Reading, Writing, Communication & Maths (RWCM) Lead
What prompted Hailsham Community College to join Bedrock?
We joined through a recommendation from Beacon Academy, an outstanding National Teaching and National Support school down the road in East Sussex. Their headteacher Anna Robinson (who coincidentally taught both Kerry and me PE during our own school days!) strongly recommended Bedrock as a useful tool to address whole-school literacy issues.
When we saw Bedrock in action, we liked that learners can complete it online, do it independently, clearly see the mini tasks, and reach an end goal after just 15 minutes.
On top of that, it is easily tracked and monitored [via the teacher dashboard, which shows usage and progress, down to individual word level, for both individuals and cohorts].
Seeing the progress and engagement data clinched it for us.
Even though we launched during lockdown and with little face-to-face contact with students, the data has been really strong. Engagement is really good, especially with our SEN/BESD (behavioural, emotional and social difficulties) cohort. They are trying to use the new words they are learning in their work. That's really positive and shows us that Bedrock is working.
How are learners benefitting from Bedrock?
Some Year 9 students are completing lessons on Bedrock's Block 12 [beyond reading age expectations], and from the SEN/SLCN (speech, language and communication needs)/BESD cohort learners are gaining confidence on Blocks 3-6. The majority of students are working through Blocks 7-9.
We've definitely seen an impact with our more vulnerable and prior lower-attaining learners – they are getting more confident in their literacy. Some of them have started Bedrock on Block 3 and 4, but they have moved up quite quickly.
How do you use Bedrock?
100% as homework. Our SEN/BESD learners have time carved out in school for Bedrock. We also have Champion's Hour for students to attend if they need to sit some more Bedrock lessons or haven't completed their Bedrock homework – we give them 'Bedrock catch-up invitations'.
We've got a leaderboard and house system, so we use achievement points to engage learners with Bedrock.
Mentors have access to the dashboard, but they tend to use the weekly email. It's very easy to scroll through, see the traffic light smiley faces to see who is and isn't engaged. The KS3 mentors refer to them each week. They give out stickers for weekly Bedrock completion while they check student planners. At the end of each term, those stickers equal an entry into a prize draw to win Amazon vouchers.
At least once a month I talk about literacy in our staff briefing session. It's always 'Bedrock, Bedrock, Bedrock!' Kerry and I discussed doing CPD training with staff to support them in using the Bedrock knowledge organisers.
Has teachers' engagement been crucial to successful Bedrock implementation?
While Bedrock is self-marking and self-setting, we still think of new ways to keep it in the forefront of teachers' minds. Whenever we speak to staff, we always mention Bedrock.
Our new library extension will have a big designated Bedrock display. Bedrock already has its own specific place on our online platform, with links to the Bedrock YouTube channel and FAQs. The things that we are doing to drive it are working.
How do you get learners reading, beyond using Bedrock?
We decided to set 20 minutes of reading every day. I will set it via our home learning portal and I'll even set it using TikTok. I have done various TikToks trying to encourage them to read.
Tara, your learners respond well to that!
They love it! When I bump into learners, they say, "Miss, we saw your new TikTok!" Just funny talking videos work.
For the reading task, I set little challenges to go with it, like "What new words have you seen? Email me new words you have come across in your reading" and "Who reads their book in the strangest place? Take a photo of your 'extreme reading'."
We had 226 entries – we were so happy with the response. We picked out winners and got them three books of their choice from a list of recommended ones.
We have a challenge that goes with their daily reading to make reading exciting. Reading recipes, instructions and Facebook posts is still reading.
Our next goal is a reading vending machine. We've approached a couple of local businesses to see if they'd sponsor our reading vending machines and we are collecting new books.
What new challenges do you face in the classroom in light of COVID-19?
Now everyone is fully aware of the risks of COVID-19, students are asked to face the front and keep their face masks on. As group and pair work is limited, we are giving students more opportunities to read independently and recognise their Tier 3 vocabulary, which we are having a big push on for our KS4 GCSE students. However, there are fewer opportunities for reading out loud so we've had to adjust our approach.
Have you begun to engage parents with Bedrock?
One of our plans is to do a literacy parents' evening, with Bedrock being the main focus. Parents will be able to book virtual appointments to ask questions in order to raise engagement.
It would be great to see Bedrock at work in the community. We would love for all parents to see us as a safe space to develop their literacy skills.
It's so exciting that your children use Bedrock at home!
Tara: I have a nine-year-old son and he uses Bedrock at home, as do Kerry's children. We've got our children to use it at home because we really liked it! [Read our interview with Tara and Harry.]
Kerry: My daughter and son, in Years 3 and 9, also use Bedrock at home. The words are really challenging so it's great practice for my son when he starts his GCSEs. [Read our interview with Kerry, Scarlett and Liam]
If parents look at the words that learners learn on Bedrock, they'll have a clearer understanding of why students ideally need a reading age of 14 by Year 10 to access GCSE papers.
Unlock the power of literacy with Bedrock...
Language and literacy are the bedrock of all learning. The Bedrock curriculum offers schools a complete literacy solution and equips learners with the knowledge needed to improve their educational outcomes.
Book a conversation with one of our team to discuss the best option for your school.
Back to case studies