Competition!
We are excited to announce the launch of the inaugural Bedrock Young Authors writing competition!
Tara Hobson, teacher at Hailsham Community College in East Sussex, was so inspired by her students' successes with Bedrock that she bought it for her nine-year-old son Harry to use at home.
He is currently studying Block 5, which includes topics on the Wild West, the Solar System, and King Arthur and the Knights of the Round Table. We spoke to Tara and Harry about their experience using Bedrock.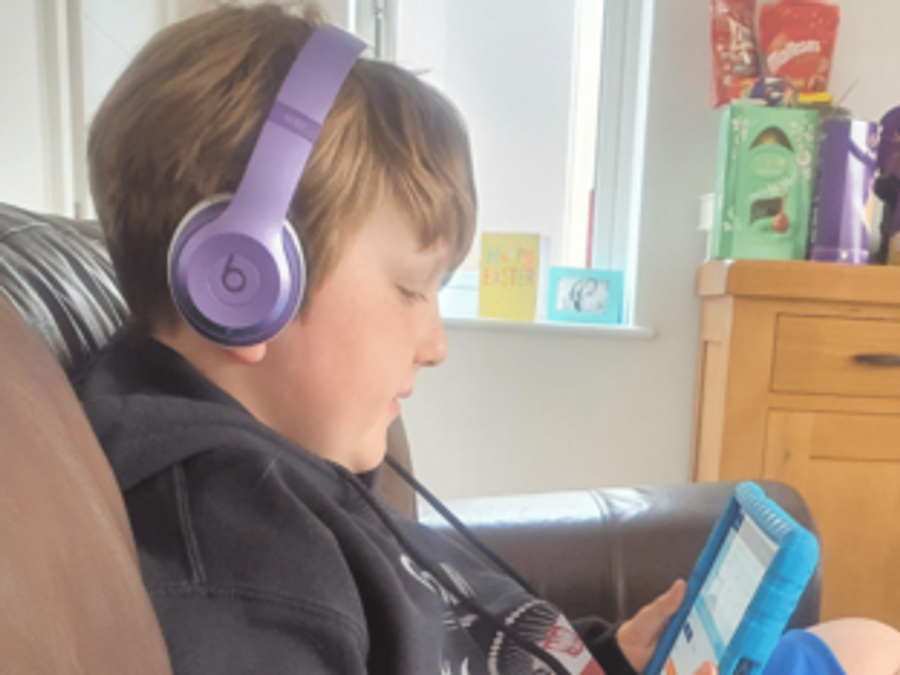 Tara, what prompted you to buy Bedrock for Harry?
Tara: From using it at school, I really liked the principles of Bedrock and how it adapts to challenge the children. Harry will stay easily focused for the 15 minutes it takes to complete a session. The fact he can do it on his tablet anywhere he likes is a bonus. Harry likes to be in competition with himself so he enjoys the pre- and post-tests and seeing his score, and the progress he's made!
Harry, which Bedrock topics have you studied so far?
Harry: I started with The Wild West, then did Gladiators! and am now on Jane Goodall and the Chimpanzees. Gladiators! is my favourite so far. I liked the history and learning about how people lived.
Have either of you noticed Harry using the words he's learned with Bedrock?
Tara: Yes! Harry's teacher at school has even mentioned Harry's new vocabulary! He very proudly tells the teacher that he has learned them through Bedrock.
Harry: My new words are useful for my English writing at school and sometimes when I'm talking with my mum. Words I've learned include 'content', 'ancestor' and 'capable'.
Do you keep track of how many words you've learned?
Harry: Yes, I look at my knowledge organiser [which shows words a child knows already, is learning and has learned]. Sometimes I run up to my dad and tell him how many words are in the 'words I've learned' box and say 'wow'! Tara: He finds it so satisfying to see that box grow!
Do you find your weekly progress/usage reports useful?
Tara: Yes, I read them weekly. It's really handy to get them. I'm very happy with how Harry is progressing and how he is exploring new words. The data confirms what we've noticed in reality.
Do you celebrate Harry's Bedrock milestones?
Tara: Yes, Harry gets very excited when he has done well on a post test [which tracks new vocabulary knowledge]. He makes sure we know every time he gets 100%. He gets a huge smile on his face. It's such a confidence boost for him.
How would you summarise the benefits of Bedrock?
Tara: Bedrock has helped Harry discover new vocabulary and is giving him the confidence to use it verbally and in his school work. Being able to track his progress is a great way to motivate him to log on.
Harry: It's a good way to learn words more quickly.
Back to case studies