Competition!
We are excited to announce the launch of the inaugural Bedrock Young Authors writing competition!
396 Tier 2 words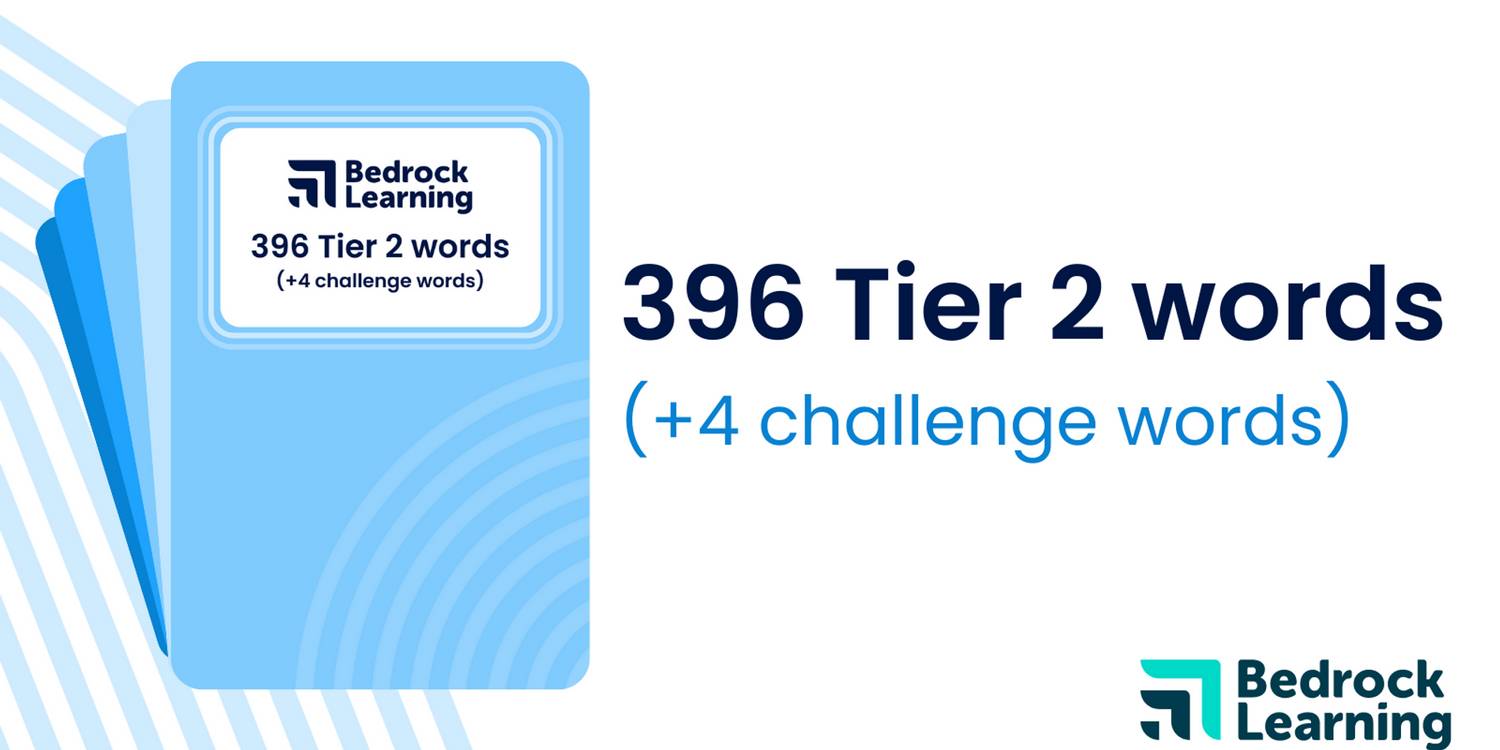 Tier 2 vocabulary includes challenging, ambitious words that do not normally appear in conversations day-to-day. Despite not being used often in spoken language, Tier 2 words are common in the academic texts learners need to understand.
The average reading age of a GCSE paper is 15 years and 4 months - this is not only due to the complexity of the subject matter, but also due to the Tier 2 vocabulary that form the questions. One in three learners do not have adequate knowledge of Tier 2 vocabulary by the time they sit their exams, which impacts their attainment.
In this resource, we have highlighted 396 words teachers can use to inform their vocabulary strategy in the classroom - these form just some of the Tier 2 words Bedrock teaches through bespoke fiction and non-fiction prose.
And Tier 2 vocabulary is not all learners need to know - learn more about Tier 3 vocabulary, or download the Tier 3 word list.