Competition!
We are excited to announce the launch of the inaugural Bedrock Young Authors writing competition!
Jekyll & Hyde character poster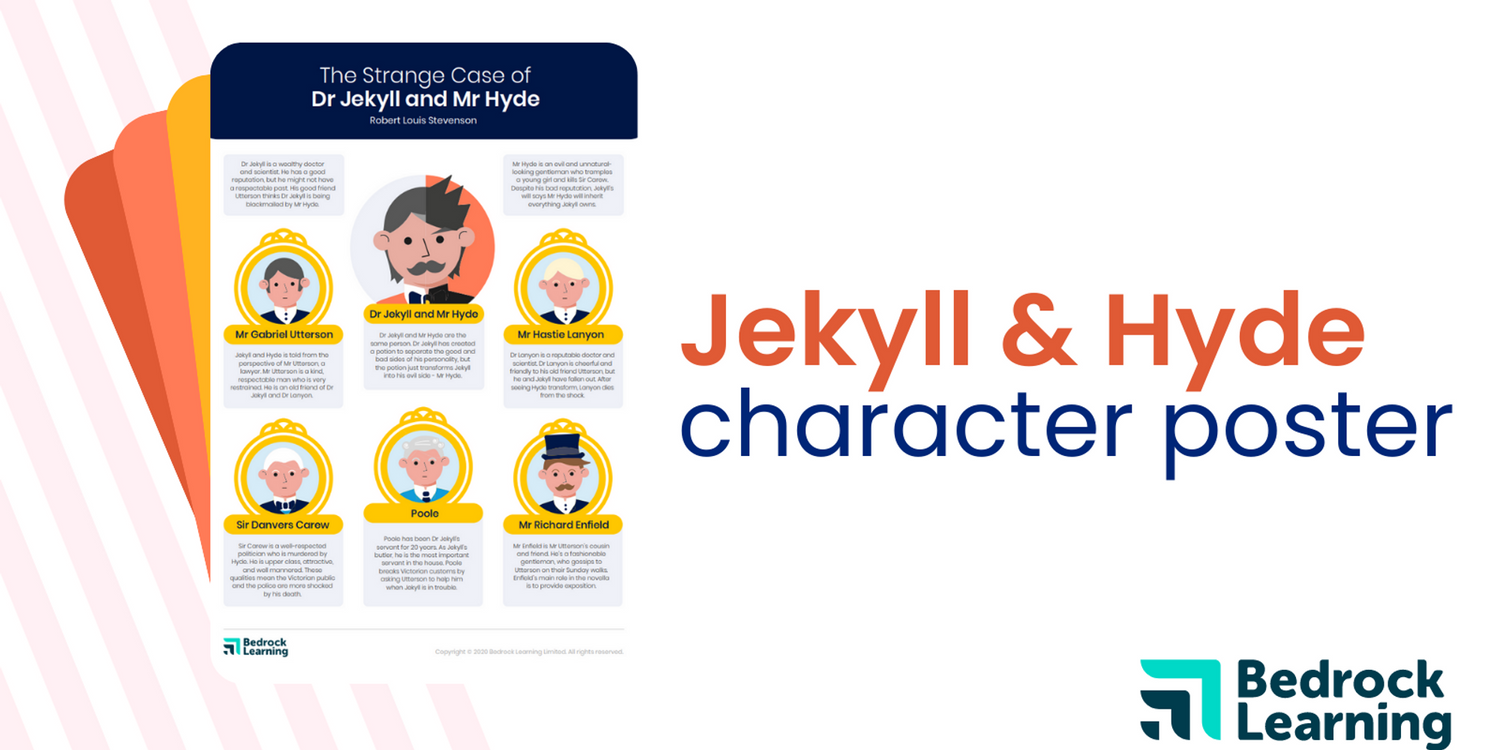 Highlight all of the important characters in Jekyll and Hyde in one classroom poster. This free printable poster highlights the characters learners should know, their relationships to one another and their impact on the plot.
This PDF is perfect for use as a learning or revision resource or for pinning up in the classroom. This poster aids memory and highlights character relationships to contexts and themes.
To reinforce the key themes, symbols and Tier 2 vocabulary in the original text, download your free printable poster on the knowledge of Jekyll and Hyde.
If your learners are studying The Strange Case of Dr Jekyll and Mr Hyde for English GCSE, Bedrock's Jekyll & Hyde curriculum is a brilliant edtech revision tool.