Competition!
We are excited to announce the launch of the inaugural Bedrock Young Authors writing competition!
Jekyll & Hyde knowledge poster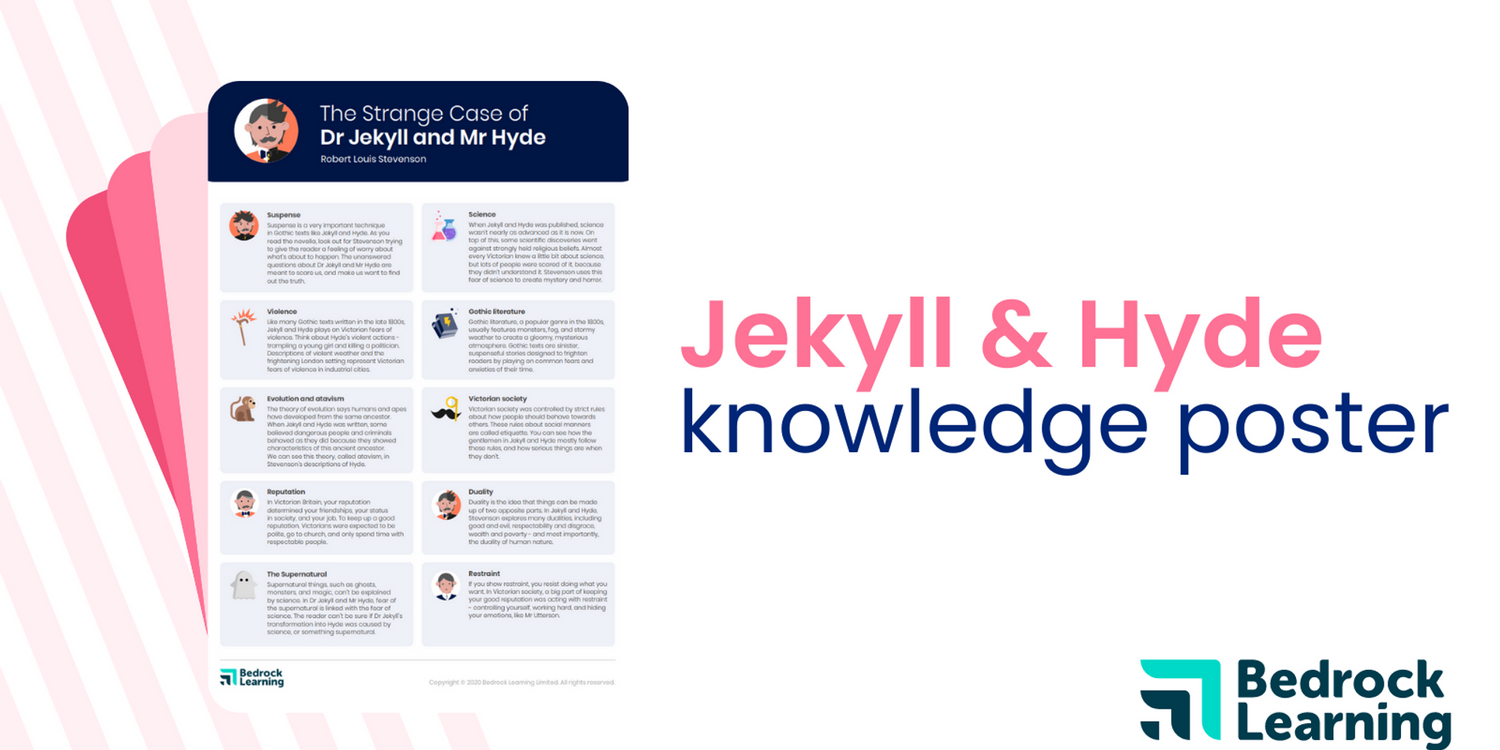 Studying The Strange Case of Dr Jekyll and Mr Hyde for GCSE English Literature? This knowledge poster is a fantastic classroom resource for revision, available as a free printable poster.
In this knowledge poster, Tier 2 vocabulary, key themes and symbols from the original text are explained, complete with historical context.
To maximise the benefit of this poster as a revision resource, why not download our Jekyll and Hyde character poster along with it, also for free?
And if you're looking to harness the benefits of Bedrock's deep-learning algorithm for GCSE English revision, try a free trial of Bedrock's Jekyll & Hyde curriculum.