Competition!
We are excited to announce the launch of the inaugural Bedrock Young Authors writing competition!
Jekyll & Hyde vocabulary flash cards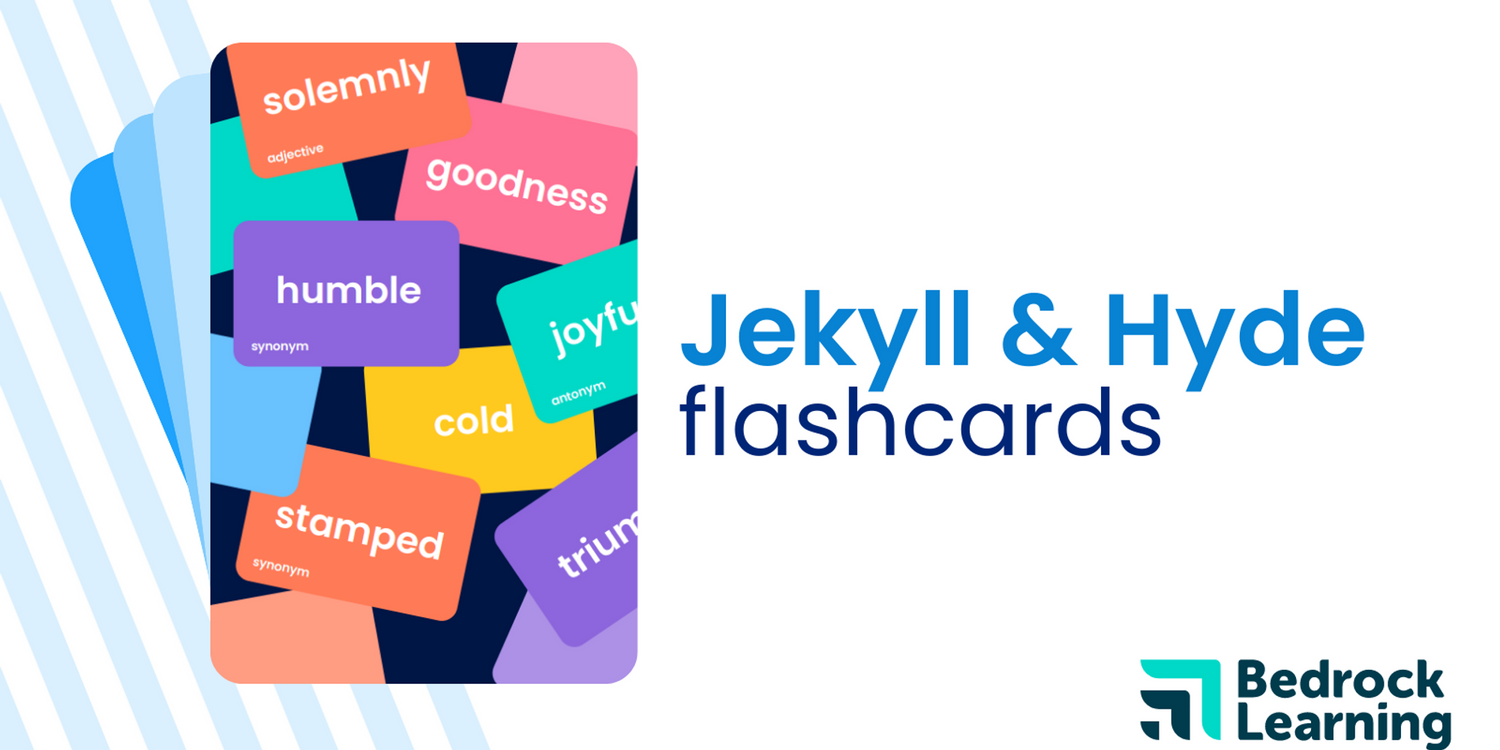 The Strange Case of Dr Jekyll and Mr Hyde is a gothic novella by Robert Louis Stevenson. Being first published in 1886, a lot of the vocabulary in this novella is complex and antiquated - this makes it especially challenging for learners to comprehend the text.
The connection between vocabulary instruction and reading comprehension is well researched. In order for every learner in the classroom to have equal opportunity to succeed, challenging vocabulary must be taught explicitly in the classroom.
To facilitate this, download our Jekyll and Hyde vocabulary flash cards. This GCSE English resource identifies the challenging vocabulary of the text, providing the definition, an antonym, a synonym and its usage in context.
Not only for the classroom, this resource can be printed and used at home for GCSE revision on Jekyll and Hyde. With this vocabulary solidified, learners have a better chance of providing in-depth textual analysis in their examinations.
Download the Jekyll and Hyde flashcards below, or learn more about Bedrock's GCSE English curriculum, featuring the whole of Jekyll and Hyde broken down and taught through Bedrock's deep-learning algorithm.