Competition!
We are excited to announce the launch of the inaugural Bedrock Young Authors writing competition!
Original non-fiction texts
Knowledge-rich texts that broaden learners' vocabulary and cultural capital.
Non-fiction for reading, writing and oracy
Non-fiction texts are an insightful window into the world around us - however, without the adequate literacy skills to access these texts, learners are held back from the full potential of their curiosity.
Bedrock Learner uses rich, intriguing non-fiction texts to immerse learners in explicit literacy instruction, while exploring learners' interests and improving their cultural capital.
Original non-fiction texts
Vocabulary and grammar knowledge unlocks so much more than the contents of the English classroom. Bedrock Learning immerses learners in non-fiction topics from every subject, all while strengthening those literacy skills essential for learners' success.
Through topics such as Malala, the Obamas, Galileo and so many more, learners strengthen new literacy skills through non-fiction content that matters to their lives, and that prepares them for the world beyond education.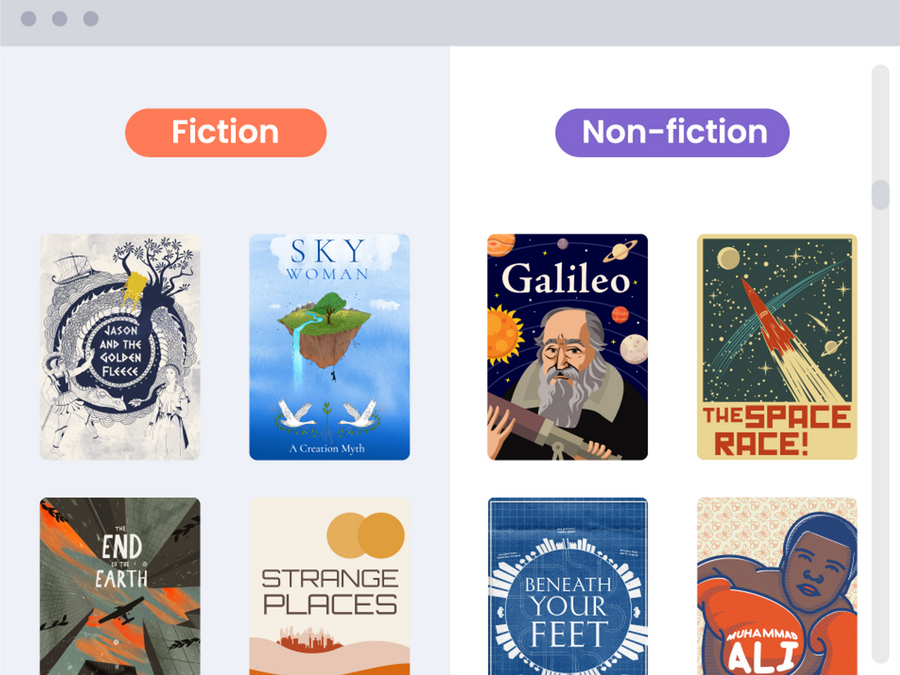 Vibrant cultures
Fiction texts give us the opportunity to travel to worlds beyond our own, so why should non-fiction be different?
Learners can venture into the past with The Harlem Renaissance, or have dinner anywhere in the globe with Foods From Around the World - our texts are research-driven, culturally rich and accessible, so every learner can explore the world around them.
Accessible language
Motivating learners to read requires more than just interest - it also necessitates a strong foundation of literacy and cultural capital.
To break down this barrier, Bedrock Learning's non-fiction texts are constructed using accessible Tier 1 language, unlocking new experiences for readers of all abilities while broadening their literacy knowledge.
Age-appropriate topic scaling
At Bedrock, we aim to strike a balance between the content that matters and the age-appropriate way it is presented.
That is why, despite the baseline of Tier 1 vocabulary, our original non-fiction content is scaled for age, ensuring all learners engage with important social topics through accurate, appropriate texts.
Crafted by experts
The editorial team at Bedrock Learning is made up of video editors, writers, reviewers and English teachers. Together, we are passionate about writing texts that improve literacy and cultural capital.
Our original non-fiction is carefully constructed, reviewed, edited and perfected - learners can develop their literacy skills through stimulating, research-driven texts.