Competition!
We are excited to announce the launch of the inaugural Bedrock Young Authors writing competition!
Talking prompts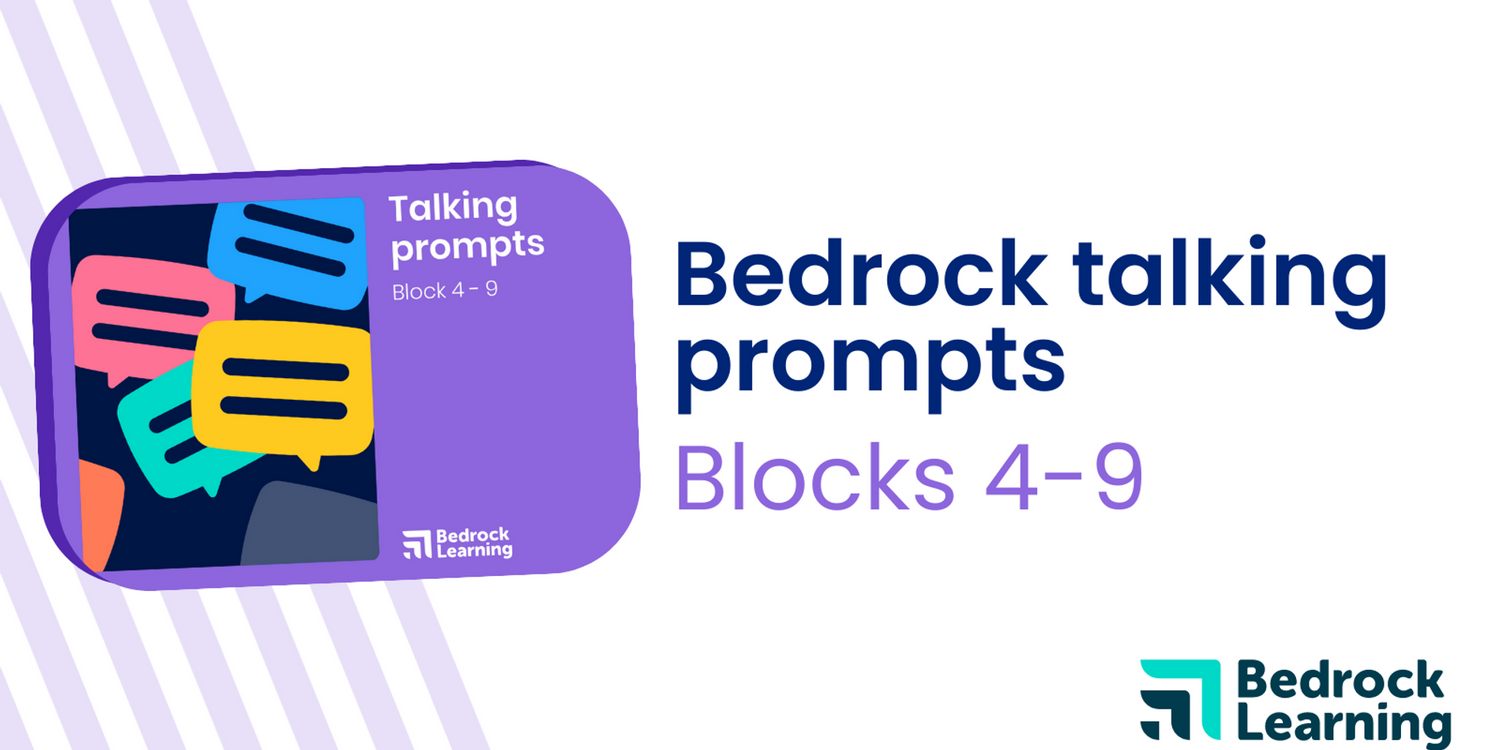 The learning students complete on Bedrock Learning doesn't stay there; it can be a fantastic opportunity to have high-quality conversations. Bedrock's bespoke fiction and nonfiction prose allows learners to read widely and discover topics that interest them.
Our list of talking prompts relate to topics in Bedrock's vocabulary blocks, helping learners to delve deeper into the topic content and practise their oracy skills.
These talking prompts can be used in the classroom as well as at home.
Our top tips for making the most of your talking prompts:
Make sure to keep encouraging learners to use Tier 2 vocabulary in their responses - the questions are framed to encourage this.
Take your time with each question. Learners do not have to come up with their responses instantly, and the high-quality dialogue allows you to probe for more information.
Discuss how you would respond to each question with the learner, modelling a well-structured response. In using ambitious vocabulary in your response, you offer them a contextualised encounter with the new term, which reinforces their vocabulary improvement.
Whether used online or printed out, this guide is flexible and can be used to encourage long, engaging conversations with your learners.