Finalists!
Bedrock Learning has been shortlisted for two categories in the Teach Primary and Secondary Awards, 2023
Summer Challenge activity pack (secondary)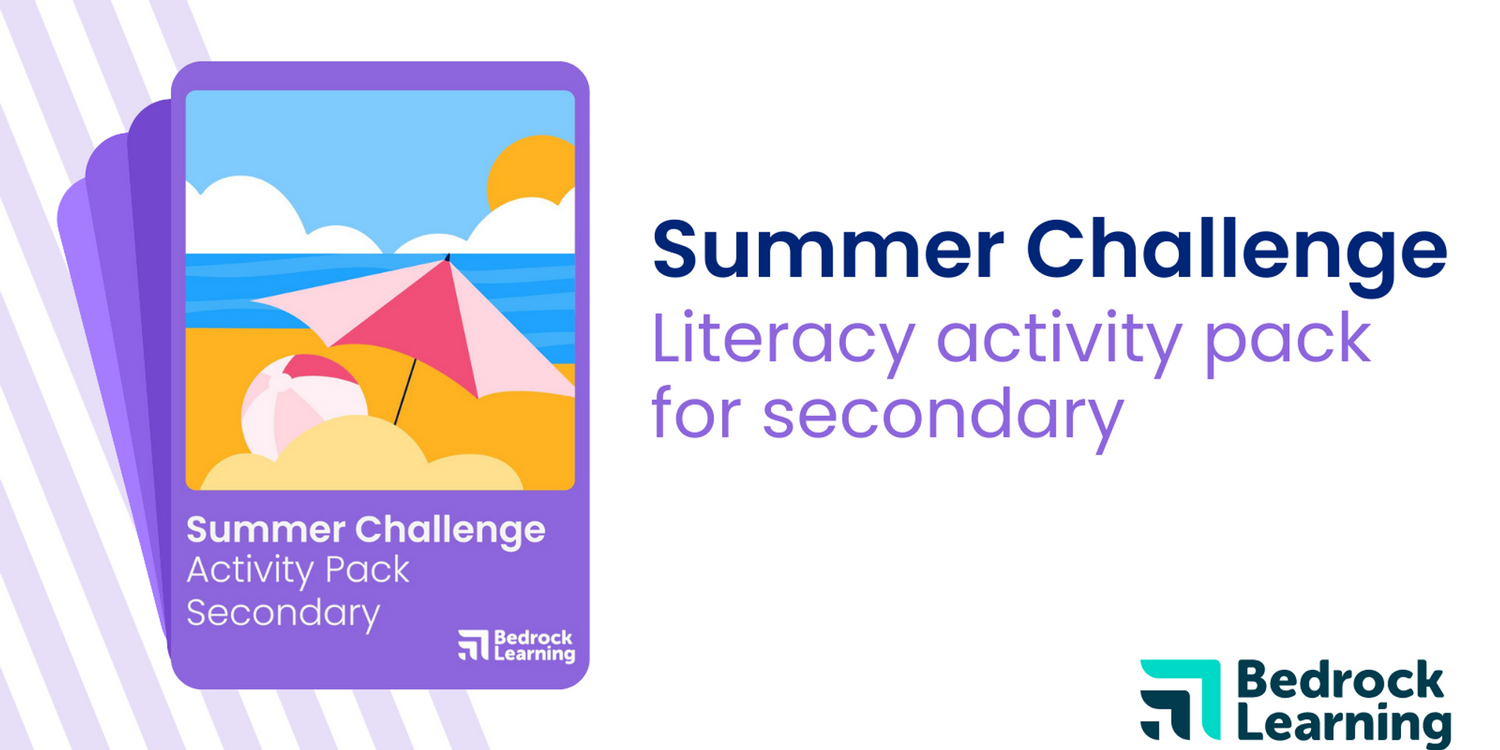 Summer Challenge activity pack
Summer is here, school is out and the weather is getting hotter than ever... but improving literacy doesn't have to stop at the school gates.
This year, we're bringing back another Summer Challenge literacy activity pack. With the theme of voice, this activity pack will take learners through the story of influential figures throughout history, whose voices make significant impact to the world.
This activity pack includes:
Ambitious Tier 2 vocabulary embedded in prose
Writing activities
Thought-provoking questions
Challenging literacy exercises
A variety of creative tasks
... all embedded in rich, Tier 2 vocabulary.
This activity pack works perfectly for secondary age learners. For primary students, find our primary Summer Challenge activity pack.
We hope you enjoy exploring examples of personal voice through our literacy activities.